 Helping keep your home clean and safe
Keeping a tidy home is easy with our help
Are you unable to reach, scrub, or sweep all the areas of your home?
If you're having trouble cleaning your home during recovery or you're just unable to clean like you used to, let us help you clean those hard-to-reach areas or persistent tasks such as vacuuming, laundry, or washing dishes. We work with you to make sure that you're able to maintain a clean, safe, comfortable home.
Does someone you love need assistance maintaining a safe home?
Get your loved one the help they need to clean and maintain a clean, healthy home. We all want our loved ones to be safe, and that means a home that it stays free of dirt and debris that could cause a fall or be hazardous to their health. Let us help maintain a safe environment so you don't have to worry.
Cleaning & Homemaking Services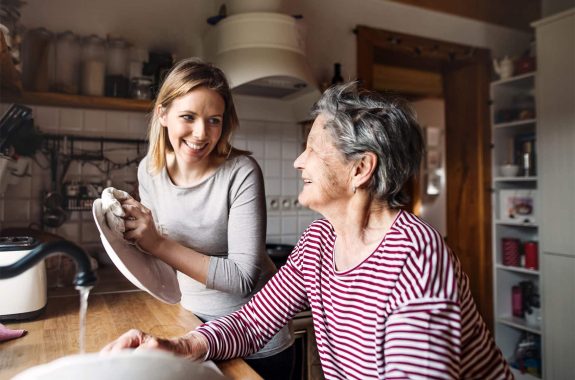 Contact us today for a worry-free, in-home evaluation to help you determine your or your loved one's needs.